October 27, 2023

Virginia Oyster Month Is Right Around The Corner!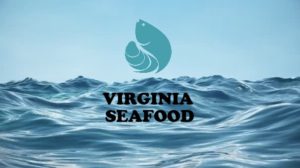 National Seafood Month may be coming to an end, but the celebration of Virginia Seafood is just beginning! November is Virginia Oyster Month so there will still be plenty of festivals and oyster roasts for seafood lovers. Check with your local seafood stores, markets, and restaurants for fresh Virginia Oysters. Virginia Oysters have been an important part of Virginia's history since the first colonist. Virginia has a unique mix of fresh water from the mountains flowing into the rivers and tributaries leading into the Chesapeake Bay, this water meets with saltwater from the Atlantic Ocean leading to Virginia having eight different Oyster growing regions with their own different flavor profiles.
Virginia Oysters are still a major part of Virginia's commercial seafood industry, the latest data from 2021 that NOAA provides shows that Virginia leads the east coast in oyster production. This is due in large part to Virginia's commercial watermen and women and aquaculture growers who provide you with sustainable Virginia Oysters. Make sure to keep supporting your local watermen and women who provide us year-round with fresh, local, and sustainable Virginia Seafood. Follow these links for more information on festivals and events in your area or to find seafood retailers near you.