Sustainability Matters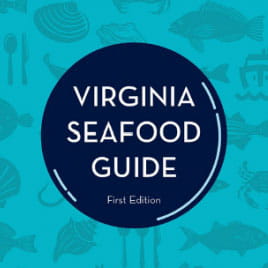 We are proud to offer Virginia Seafood Sustainability Guide to help you make smart decisions on which type of seafood to enjoy!See the Virginia Seafood Guide »
Virginia's commercial fisheries operate under regulations that are enforced by local, state, regional, and/or federal agencies and are designed to achieve sustainability.
Virginia's Seafood Industry Provides $1.1 Billion Boost to States Economy Follow this link for the full report.
Upcoming Events
Upcoming Events

There are currently no upcoming events. Check back often for news and announcements.