November 1, 2023

Celebrate Virginia Oyster Month At The Urbanna Oyster Festival!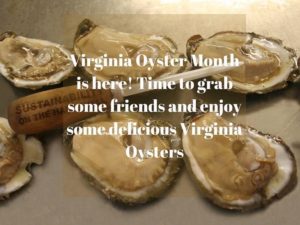 November is Virginia Oyster Month! Not only do Virginia Oysters taste great they also play an important role in keeping the Chesapeake Bay healthy. An adult oyster can filter up to 50 gallons of water a day, which helps maintain the Chesapeake Bay's water quality and by doing so helps other diverse species live and thrive. Virginia Oysters are also very valuable to the state of Virginia's economy. Virginia is first on the east coast in Oyster production and NOAA reported over 30 million dollars' worth of Oysters were landed in Virginia during 2021.
There are many events in Virginia celebrating Virginia Oysters. One such event happening this weekend is the Urbanna Oyster Festival. On Nov. 3rd and 4th tens of thousands of people from around the country will gather in the small town of Urbanna, Virginia to celebrate. Virginia Oysters are the highlight of the event, but all varieties of Virginia Seafood can be found. There will be many vendors providing a variety of Virginia Seafood, historical buildings where you can learn about Virginia Seafood through the years, and a parade taking place midday on Saturday to celebrate the festival. For more information on Urbanna and other festivals in the state follow this link.